Personalized American Flag Business Card Holder - Tactical Green
8 inches **Use Code FREEBIZCARD at checkout for a free business card holder!** Holds and displays up to 50 cards This personalized business card holder is the perfect way to show your sup
Read More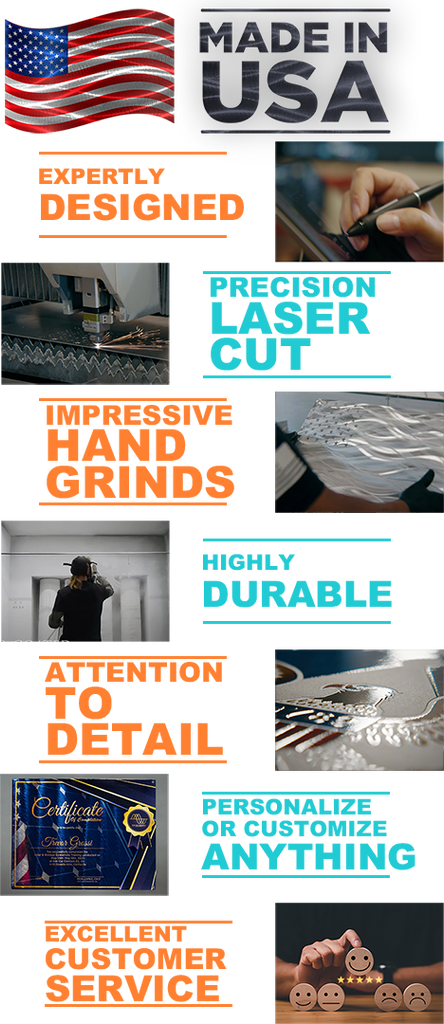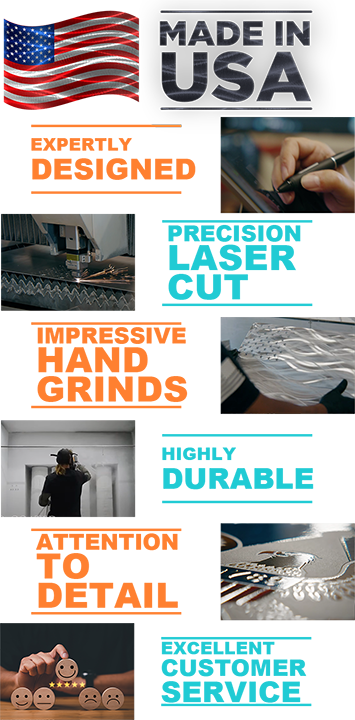 All Products are Proudly Made in the USA

Made From High Quality Powder Coated Thick Gauge Aluminum

Veteran Owned and Operated

The Best Customer Service in the Industry
All orders are processed and shipped via USPS or UPS within 10-15 business
Expedited Shipping Available, but does not expedite the manufacturing process of the product itself.
Actual colors may vary slightly from colors shown
We are committed to 100% customer satisfaction! If you are not blown away by the quality of your product, we will exchange your product at no cost to you or give you a full refund- no questions asked and no expiration date on the return window.
No Returns on Custom or Personalized Orders
We only sell the highest quality products and we stand behind that quality with a lifetime guarantee on every single item we sell! If it gets damaged in shipping or a manufacturer's defect occurs, we got you covered. Quality not what you expected? We'll replace it! Something's not right about your order? Hey, we're only human but you'd swear our friendly customer service staff are superhuman! They'll make you wish all companies were like Frontline Metal!