Exclusive for Club Grunt Style Members
For the month of June only, all Club Grunt Style members get 20% off* sitewide using code CGS20

Limited offer for Club Grunt Style Members
For the month of June only, all Club Grunt Style members get 20% off* sitewide using code CGS20
Want to purchase a sign featured in the June giveaway?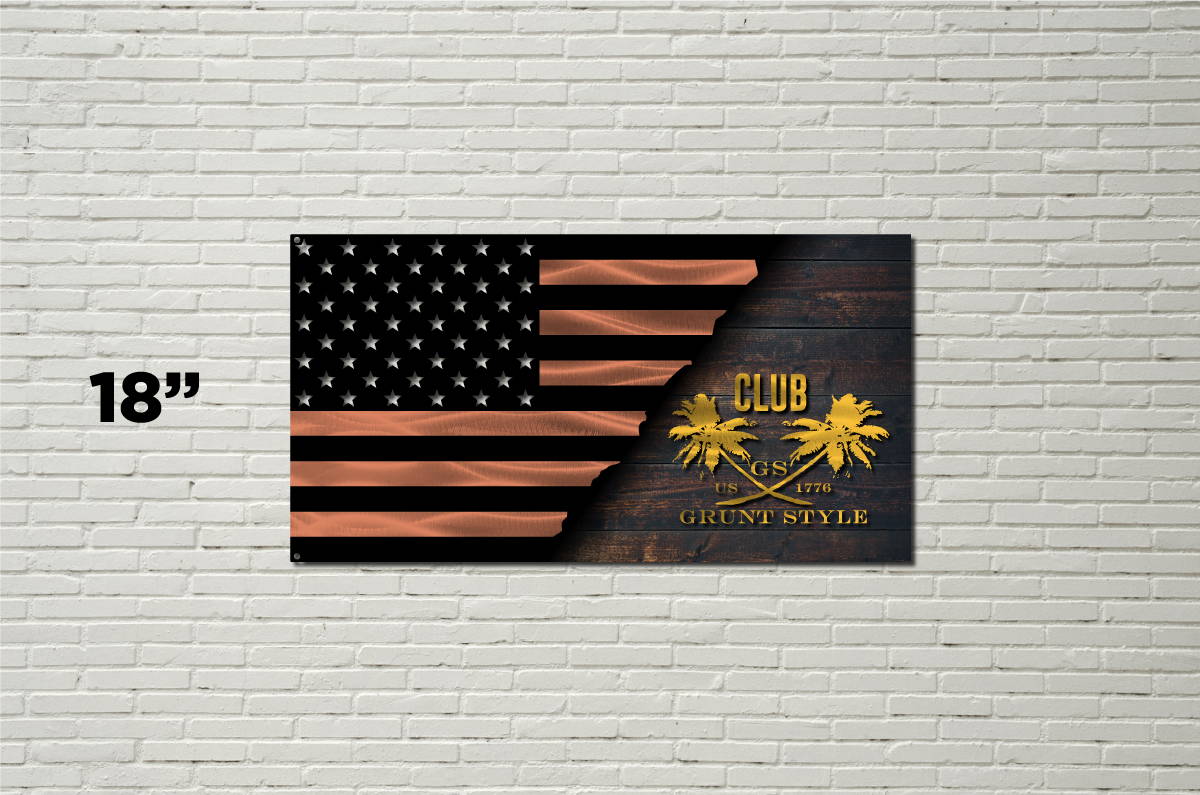 Create the Split American Flag of your dreams! Work with our Graphic Design Team or use our personalization tool to design your own one-of-a-kind flag. You can easily add any image or logo to the right side of your flag. We also offer a variety of textures and colors to make it stand out in any space.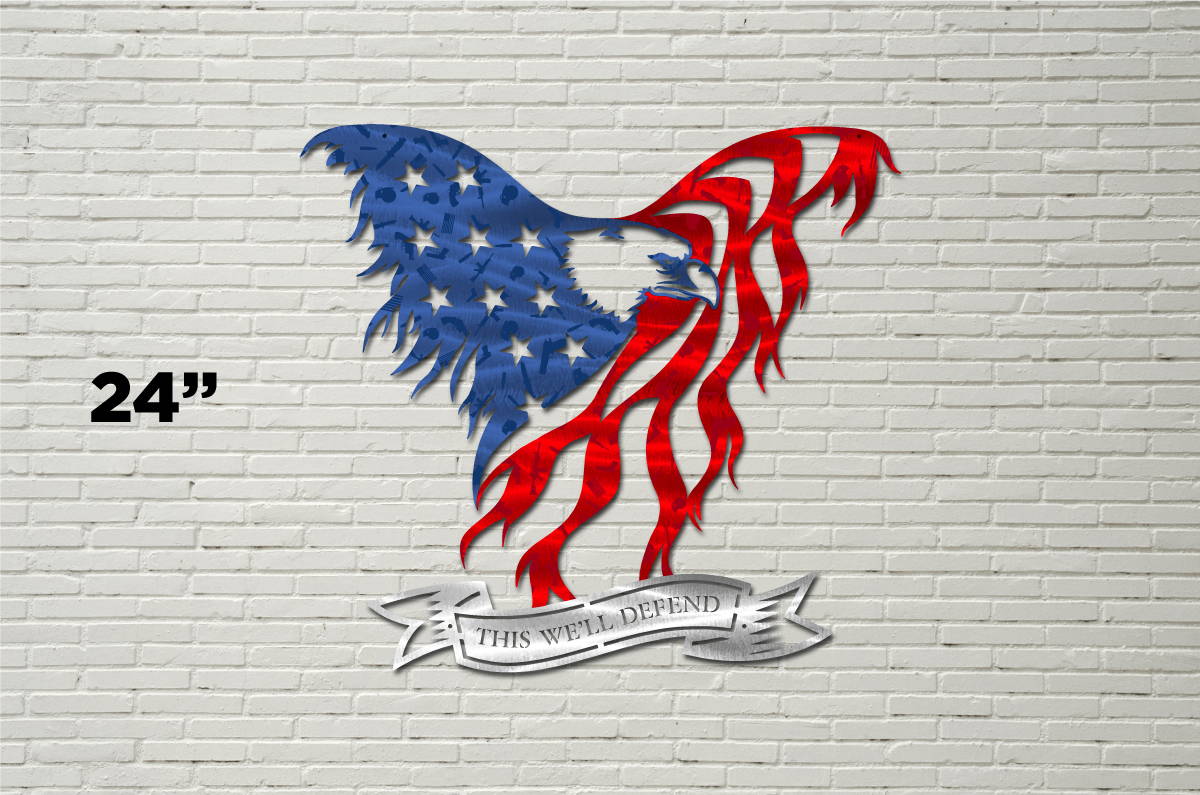 Our 'In God We Trust Eagle' has been redesigned exclusively for Club Grunt Style members! Featuring a "This We'll Defend" banner and a unique embossed design of all things American, this limited edition sign is only available for the month of June!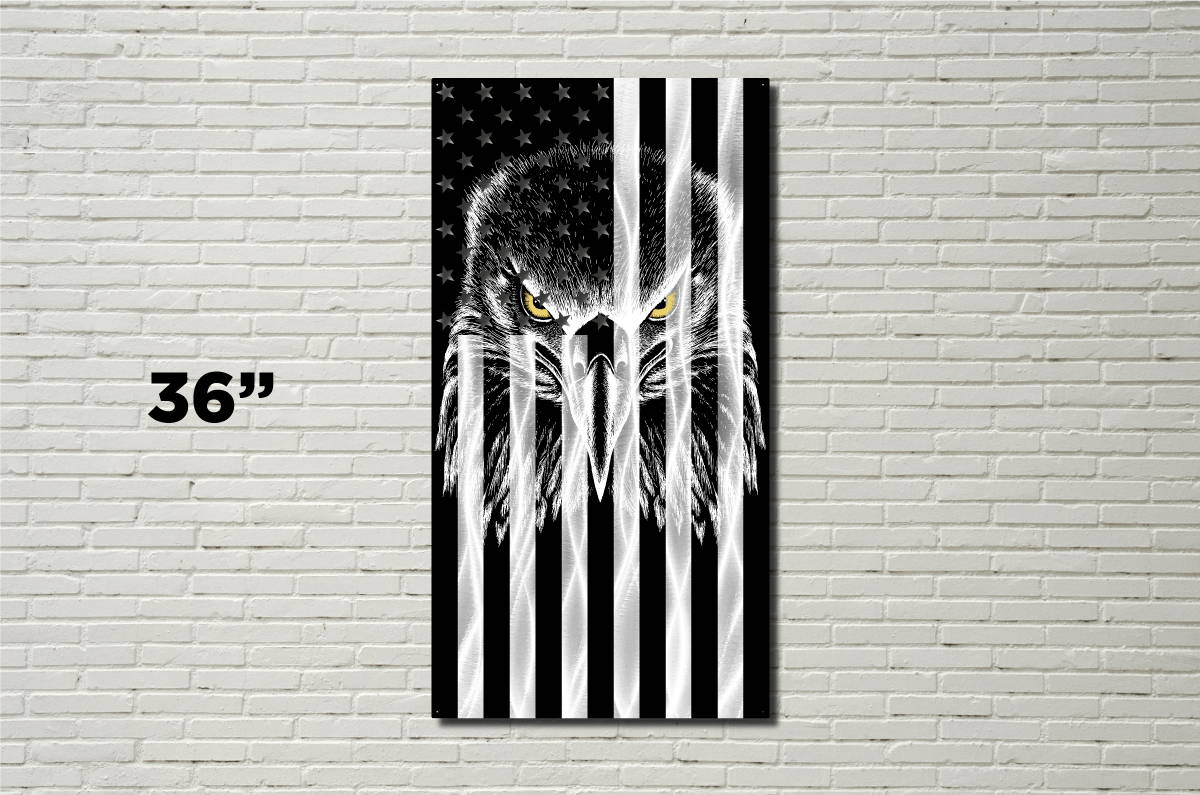 The Ghost Eagle American Flag is the perfect, edgy addition to any patriotic house! With it's piercing yellow eyes and a texture that you can actually feel, this eagle will definitely be a sign you won't forget.
Our Distressed American Battle Flag Wall Art represents what makes our country so special, distressed not by desecration but by battle and hardships.
We can't think of a better way to show your patriotic pride than this combination of a Betsy Ross American Flag and a map of the great country we live in.
While Old Glory flies high, a bald eagle flies higher. Our Raising Eagle sign is a great gift for anyone that loves showing their pride for our country!
Remember those who have served and the sacrifices they have made with our Freedom Isn't Free American Soldier Flag metal wall art.
Hurry up! 20% off doesn't last long.
As a Club Grunt Style member, you can save 10% year round with code GRUNT10.